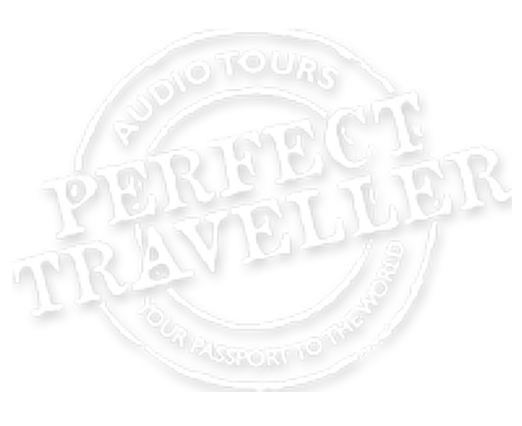 History of Rome
Museums
Tours
History
Italian History
Art
Updated on November 26th 2020
Peter Kilby, Italy and Perfect Traveller
When Peter Kilby arrived in Rome in 1987, ready to take up a scholarship to study at the Academy of Art, he was unaware that Italy would become his home for the next thirty-four years. The often-chaotic life in Rome and Italy's laboring, medieval bureaucracy was a constant challenge but Kilby was quickly seduced by the rich and complex histories of Italy and the art that filled the museums and often secluded churches scattered throughout Italy.
The culture, history and cuisine of Italy, married to the Italian passion and love for life became his life. His interpretation of those influences eventually found expression through the creation of Perfect Traveller.
In constrast with cliché-ridden travel brochures with pictures of cypress covered hills, medieval villages, memorable wines, and food that is commonly associated with Italy, Kilby has, for many years, presented his insightful perspectives on Italy's artistic and historical legacies in a way that is both well researched and entertaining with his characteristic humour and acerbic wit.
"Italy is a country of mind-boggling contradictions that gives us both Botticelli and Berlusconi, but it's the way the Italians endure through difficulties, still smiling with genuine warmth and laughter, that wins my admiration and respect," says Kilby. "The place is part of me now, and there is not a day that goes by that some memory, a moment, a sound from my life in Italy doesn't pop into my thoughts and has me planning my next return to a country that has given me so much." "I search for a word that describes my interpretation of the Italians and that same word kept on returning to my vision of these people: mercurial. I love the mercurial nature of the Italian people and their rich, vibrant, boisterous culture that is so alive with energy and passion."
After years of living in various parts of Italy Kilby often declares as he is leaving Stazione Termini to enter the fray in Rome, "this is my city," and there would be very few that know it as well as he does. Friendships emerged and remain a part of Italy for him and none more so than his good friend Pasquale, who according to Kilby sells the best pizza in town. "I've taken barons of industry to Pasquale's for a bite of his delicious pizza and not one person has walked away unsatisfied. He's my surrogate father and has been a friend for years and years and he's still making the best pizza in Rome."
"I hope to share with you some of my experiences about this most remarkable country and her people here at Perfect Traveller, to inform you and to inspire you to travel with me from the comfort of your armchair, or on the ground in Italy so that you see the magic of the country and feel her magnificent past as you travel in Italy with Perfect Traveller close by."
Peter Kilby, Italy and Perfect Traveller
Tips
Travelling can be tough and travelling with children even tougher particularly around lunch or dinner time. Pop into Pasquale's pizzeria in Rome when you're in the city next time and tell him Peter sent you and watch the kids and grown-ups go very quiet as they devour his delicious pizza.
He opens at 10.30 in the morning and closes at 10.30 at night. And don't forget he is Closed on Sunday.
#PeterKilby
#ItalianHistory
#ArtHistory
#HistoryofFlorence
#HistoryofVenice
#RomanHistory
Peter Kilby is an artist, writer, story-teller, journalist and avid traveller who lived and worked in Italy from 1987 to 2018. He created Perfect Traveller to bring the world of art and history closer to you and in a way that is entertaining and informative; together with great travel tips. Getting off the beaten track in Italy is always an adventure and he invites you to join him in discovering an Italy that will surprise and amaze you.
Share this story with your friends & family!