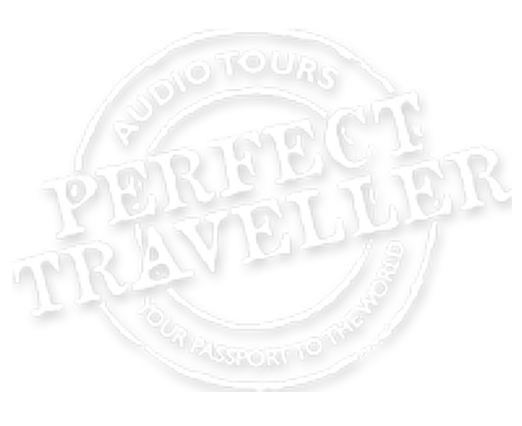 Updated on August 25th 2023
Piero della Francesca Unmasked
Se venite in Toscana, non potete fare a meno di cercare Piero, mi riferisco a Piero della Francesca, genio del 400. Uomo coltissimo, grande studioso di geometria , aritmetica,latino, scrisse molti saggi. Applicò mirabilmente la prospettiva nei suoi dipintie cercò la perfezione dell'arte greca. Pittura raffinatissima da guardare con lentezza, dai molti significati, a cui tutti gli artisti,dopo di lui,si sono ispirati sino ad oggi.
Ma voglio parlare dell'uomo,che amava come noi, la sua casa, un rifugio per molti anni, sino alla sua morte. Allora,andate a S. Sepolcro a visitarla. Una casa che si fece costruire in stile rinascimentale, elegante, sobria, lì visse con figli e nipoti osservando gli obblighi familiari. Quando entrate vi colpirà in cima alla scala la decorazione di una porta, è in pietra grigia, due metà colonne con capitelli e l'architrave con disegni di palme stilizzate. Quella porta è per me perfetta nella sua eleganza. Questa decorazione si ripete poi anche nelle finestre del palazzo.
Quante volte sarà passato magari con il figlio in braccio! Mi ricordava qualcosa che avevo già visto, ma non sapevo dove.Tornata a casa ho sfogliato un libro con I suoi dipinti e l'ho vista ! L'ha riprodottaidentica in un suo capolavoro " La flagellazione " mirabile opera che è a Urbino, Palazzo Ducale, Galleria nazionale delle Marche. Dipinto diviso in diversi momenti narrativi, di una bravura prospettica e architettonicaeccezionale.
Questa scopertache ho notato, e che molti altri avranno fatto, èstata per me una forte emozione. Come tutti gli artisti ha messo del suo. La porta di casa sua ti fa entrare nel suo dipinto, sei nella bella sala di un palazzo dove si flgella un uomo, che rappresenta per me, il dolore di tutti gli uomini. Vedrete gli altri personaggi che guardano con distacco, lontani, indifferenti. Ma siamo noi? Emozionatevi, Piero ha aperto la sua anima, mostrando il dolore del mondo.Un viaggio interiore che non dimenticherete. Questo èil dono di Piero della Francesca, geniale artista di Borgo San Sepolcro.
(English translation by Peter Kilby)
If you come to Tuscany, you can't help but look for Piero. I refer of course to Piero della Francesca, an artistic genius of the 1400's. A very cultured man, a great scholar of geometry, arithmetic, and Latin, who wrote many essays. With great skill he applied perspective in his paintings and sought the perfection of Greek art in his figures. His painting has a quiet refinement about it, that requires your time to look deeply into his paintings, in attempting to decipher their many meanings. His work has inspired artists, across the centuries, up to today.
But I want to talk about the man, who loved his home; his refuge for many years, up until his death. It is a house that was built in the Renaissance style; elegant but restrained. Where his children and grandchildren lived under his watchful eye. When you enter you will notice the decoration of the door at the top of the staircase. It is constructed in gray stone, with two half columns with capitals, and an architrave with stylized palm tree designs. This entrance is pure elegance; very much in the Renaissance tradition with classical motifs. This decoration is also repeated in the windows of his home.
I often wonder how many times he passed through this entrance, carrying his son in his arms perhaps? It reminded me of something I had already seen, but I couldn't remember where. Back at my home I leafed through a book with his paintings and I saw it! He reproduced that same entrance, identically, in his masterpiece "The flagellation" (1455–1460) which now hangs in the Palazzo Ducale, National Gallery of the Marche, in Urbino. A painting divided into several different narratives, within a backdrop of architecture Piero knew so well; complete with his mastery of perspective.
Discovering this simple detail, that many before me had commented on, left an indelible mark on me and my appreciation of this artists work. Like many artists, he included in his compositions, particularly in the backgrounds, motifs and city and rural landscapes familiar to him. The door of his house lets you enter his painting; into a beautiful and classical space where a man (Christ?) is being flayed, and who for me, represents the pain of mankind. Other characters in the painting are watching, detached, distant and indifferent. Even ignoring the central theme.
Is this a portrait of us I wonder? Piero has opened his soul, portraying the pain of our world. An inner journey that you will not forget. This is the gift of Piero della Francesca, a brilliant artist from Borgo Sansepolcro.
Tips
Sansepolcro is a wonderful place to visit and a small town to enjoy local foods with an abundance of excellent restaurants to experience. You might consider:
Osteria Dei Poeti
Ristorante Al Coccio
La Ghianda
#sansepolcro
#pierodellafrancesca
#renaissance
This story was originally published on August 24th 2023
Giovanna is a proud Aretino, born and raised in Arezzo in Tuscany. She has lived and worked in Rome and Faenza before moving back to live in Arezzo. She has worked as a rehabilitation therapist using ceramics as an enduring tool of creative recuperation.Her indefatigable passion for travel within Italy provides her readers with a refreshing insight into the history and art of her country. Opening new vistas to travellers to Italy.
Share this story with your friends & family!