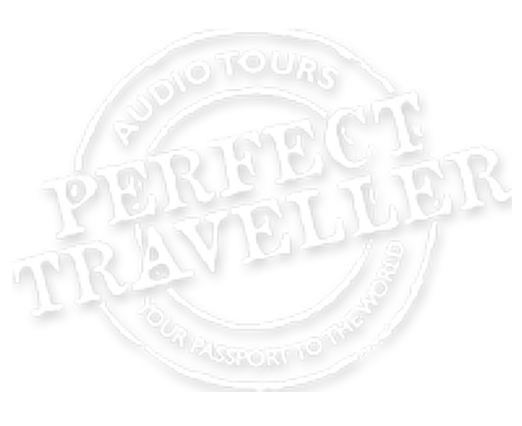 Updated on November 5th 2022
Where to eat in Venice
Every traveller has a story to tell and many believe that their story is the 'real deal' and that their piece of travel advice is not only true and correct, but the only advice worth considering. Ah yes, travel information is a competitive beast and Venice brings out the beast in many travellers!
Venice is under attack from the boatloads of tourists that empty out on St. Mark's square daily, determined to see and understand a 1,600-year history in a day! The Venetians themselves are happy to accommodate such visitors, up to a point, but will lament at day's end over an 'ombra' (which in Venice can be a glass of red or white wine and literally means, 'a pick me up'), about the ruination of their once fabulous city, yet it is Venetians themselves who have sold its soul for pieces of silver. Venice will survive of course, but as each new generation of visitors arrive in this remarkable and beautiful city, new travel writers are busy trying to write fresh and definitive chapters about how to enjoy it; editors seem to love these repetitive and predictable offerings. It is up to old hands like myself to help you appreciate and get the most out of your time amongst the fading brilliance of this delicate and ancient town.
Firstly, try to eat where the grumbling locals do; yes, I know you knew that, but try doing it around 6.00pm when you will enjoy the fresher, full range of cicchetti, the Venetian version of tapas. Surprisingly, a local bar selling cicchetti can also be a restaurant or an acceptable osteria. The locals come to these bars and cafés, these cichettere, scattered about the less tourist trampled quarters of Cannaregio, Castello and San Polo, to enjoy a pick me up, munching on delicious bite sized, impromptu meals. A slice of bread dripping with an oily mix of artichoke and white bean, washed down with a glass of the house Soave – delicious. And that's exactly the point, to enjoy a mixed array of these local delicacies that often includes seafood toppings before moving on to the next locale to enjoy another mouthful, another conversation, another slice of Venetian life! Venice is not New York and come 9.00pm it will be time to head back to your hotel, happy and fulfilled, waxing lyrical about the city, its people, its problems and profound history, convinced you have a handle on it all, and for a fleeting moment, you will!
We forget that this engaging way of eating was born from the overriding demands of sailors who were not after gourmet cooking but wanted to drink, and crisp white wine was the order of the day in Venice. Food was a secondary consideration, so it was quick, easily prepared, in volume and cheap, or it was free because the tavern owners made their money on the drink. Food in ancient port towns like Amsterdam and Copenhagen were often thrown together quickly and made from whatever was handy; breads, pickled herring, anchovies, boiled eggs and such like. It was no different in Venice and this was how cicchetti was born.
Perfect Traveller suggests that when you are next in Venice and fed up with the overwhelming tourist nonsense, you head across town and try out this small selection of cichettere. Once you have had a taste, I am sure, like the sailors of old, you will stumble across others that you will enjoy just as much.
Ai Promessi Sposi, 4367 Calle dell'Oca, Cannaregio (Currently open every day of the week but is closed in August) is well known amongst the local crowd. It's white polenta, of Venice is excellent as are its meatballs and baby artichokes from San Erasmo in the lagoon.
La Cantina, 3689 Strada Nuova, Cannaregio. Open from 11.00am to 11.00pm seven days a week and is a relative newcomer to this old Venetian tradition but is much frequented and much liked about town. Cichettare means to eat informally with friends and for me this is one of the great joys of life! So is their fine slivers of air-dried lamb loin and speck fanned out on a wooden board and presented to your table. Their crispy polenta with goat's cheese and Sardinian blue cheese isn't bad either. They have a 150-bottle wine list as well so you could be here until closing time!
Osteria Al Portego, Calle della Malvasia, Castello. Open 7 days a week from 11:30am–3pm and 5:30–10pm. Telephone: 041 522 9038. Enjoy their delicious cod sandwiches (I am a sandwich man after all!) and fried zucchini flower when in season. Baby octopus and marinated sardines are consistent throughout Venice but here these dishes are divine. This is a place to visit at 6.00pm to enjoy their best food.
The Venetians will tell you, "Dio te varda da un magnador che no beve" (God saves you from an eater who does not drink) so pass me the bottle and let me share a plate with you in magical Venice!
Reclaiming some Venetian traditions to enjoy today.
Tips
Not far from the Rialto fish market is Cantina Do Spade (no website for the moment but well worth discovering). The storefront here has housed a place to eat since 1488 and you would do well to find this place and enjoy their polpetta di spianata calabra. It's a meatball made from fiery Calabrian sausage mashed with smoked cheese and potatoes, and lightly breaded and fried. And it's delicious. Other delights on their menu you can discover for yourself.
#EatingInVenice
#VenetianTraditions
#TouringVenice
Peter Kilby is an artist, writer, story-teller, journalist and avid traveller who lived and worked in Italy from 1987 to 2018. He created Perfect Traveller to bring the world of Italian art and history closer to you and in a way that is entertaining and informative; together with great travel tips. Getting off the beaten track in Italy is always an adventure and he invites you to join him in discovering an Italy that will surprise and amaze you.
Share this story with your friends & family!