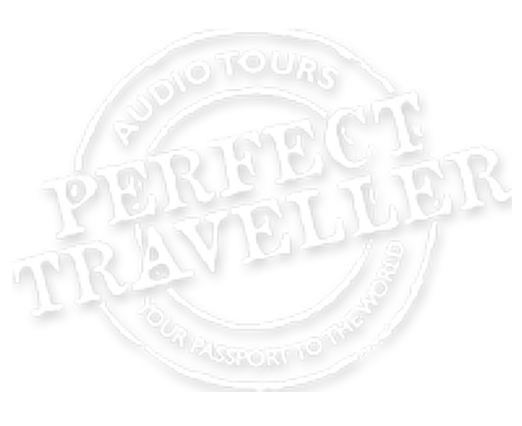 Updated on December 5th 2022
Why the Marche?
I'm all Tuscaned out! Manicured landscapes of rolling hills and cypresses, with fairytale castles on almost every hilltop. At every turn it seems one bumps into another German or English resident, all searching for their Tuscan dream, and crowding every corner. It's not for nothing the Italians call Chianti, Chiantishire. There is more, much more to Italy than Tuscany, as I've discovered to my delight, having recently visited the remarkable Marche region.
I want to tell you about this largely unknown region, to most visitors to Italy, which lies between the Apennines, and the Adriatic Sea. Tourism does exist here, but it's tourism predominantly for holidaying Italians, and flourishes along its coastal edge, with never ending waves of umbrellas on the beaches of Pesaro, Senigallia and Ancona. It's inland however, where Perfect Traveller discovered a largely unspoiled country with striking mountains and gentle valleys sprinkled with historic towns and remote villages. Mass tourism has had little impact here. This is the land of the Marchigiani, who clearly are a people comfortable with their lot, intelligent, productive, and with a sharp sense of humour, which mixes well with a curiosity towards visitors.
The Esino valley, west of Ancona cuts across the Marche, and includes towns like Jesi and Fabriano. Further up the valley it narrows to a dramatic limestone gorge, where the river Sentino has created the most spectacular collection of caves beneath it. A visit to the Grotte di Frassassi alone would make a trip worthwhile to this valley. Discovered in 1971, just over a kilometer of its caverns and tunnels are open to the public. This is where nature flexes its muscles, and says with almost quiet indifference, "now look at me." The scene underground here is breathtaking, with magnificent displays of stalactites and stalagmites - whole mountains of them, some as tall as giants. The vast cave of the Great Wind, at 240m high, is one of the biggest in Europe, and is large enough to contain Milan cathedral.
As in all of Italy, the Marche has an abundance of man-made monuments, and historical centers. Jesi, birthplace of Emperor Frederick II (1194) has been a center of trade and commerce since Roman times. It has a well-preserved historical center with a sprinkling of Renaissance and Baroque palaces. Jesi today is surrounded by its industrial development, giving it the title of 'The little Milan of Marche'. It's also the commercial center of the famous Marche wine, Verdicchio. A glass of the little known Verdicchio Classico Spumante Brut, a fine sparkling white created by the classic Metodo Champenoise method is not to be missed.
Fabriano, further west, and close to the border of Umbria, is renowned for seven centuries of paper making. One of its paper mills, Miliani, produces an amazing 900km of paper each day! Its factories surround a superb Medieval center. Within are such important medieval buildings as the Palace of the Podesta (1255), the Bishop's Palace, the Town Hall, and the Sturinalto fountain. This is a wealthy provincial town where the locals enjoy an abundance of cultural activities and events, including music and theatre. In the summer it all spills outdoors, filling the beautiful Town Hall Square with concerts. With a surprising collection of quality boutiques in both Fabriano and Jesi, the most demanding shopper will be satisfied!
The ease and freedom of travelling about the Marche makes for a wonderful holiday, particularly with a hire car. Hidden hill top villages, and wine estates, down winding country roads are all there waiting to be discovered. So too is the Chienti valley, south east of Fabriano, with some of this region's loveliest countryside - but that's another Perfect Traveller story for later. Whether it's travelling along the coast looking for that secluded beach and they do exist here, or venturing inland, the Marche will fill your holiday with a never-ending array of surprises and without too much of a crowd!
Tips
The Palazzo Ducale in Urbino quite simply should not be missed when travelling in the Marche. Visiting mid-week or in the autumn and early spring makes this important museum a pleasure to visit; without the crowds.
Tuesday-Sunday: from 8:30 to 19:15 (ticket office closes at 18:15)
Monday: CLOSED
Closed on: 25 December through to January 1.
#Marche
#Fabriano
#Jesi
#Ancona
This story was originally published on December 24th 2021
Peter Kilby is an artist, writer, story-teller, journalist and avid traveller who lived and worked in Italy from 1987 to 2018. He created Perfect Traveller to bring the world of Italian art and history closer to you and in a way that is entertaining and informative; together with great travel tips. Getting off the beaten track in Italy is always an adventure and he invites you to join him in discovering an Italy that will surprise and amaze you.
Share this story with your friends & family!