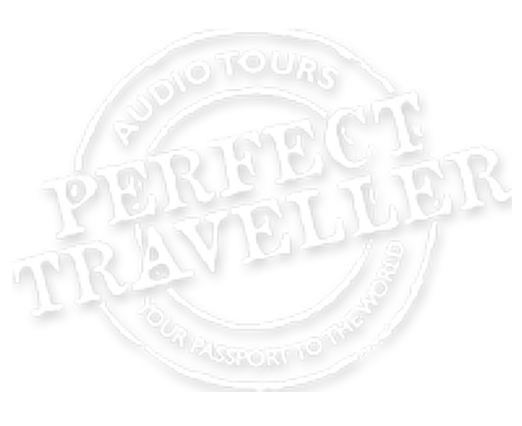 Updated on December 10th 2020
Travel Advice I Should have Taken
"Pack wisely, and travel as lightly as possible"
Are you kidding? I am visiting some of the most fashionable places in Europe and I intend to make my mark! You won't find me wearing running shoes, track suits, cargo pants, tee shirts and the like, heck, I don't even own any of those things! That's right, you heard me. Nil. Zip. Zilch.
How is that even possible in this age of compulsory casual you ask?
Answer – I refuse to be squeezed into conformity (or even a size 16 pair of leggings). I am seriously scarred after sighting my reflection in a shop window, all beige and comfortable shoes with a hint of charity shop. Those extra midriff rolls (not to mention the bonus chins) weren't cutting it either. So, don't even think of pouring me into thin, clingy, colourless, faceless, amorphous, uninspiring, unisex, "active wear". On contact my whole personality evaporates, WOOSH! Like polyester in a flame thrower (which is what I would like to do to polyester, by the way!) and I'm also keeping my cellulite under wraps, baby! I have seen some seriously obscene wobbling passing me on the jogging track. Not that I was jogging of course.
I'm opting instead for some zippy little skirts paired with cute tops, that lovely heavy wool coat (you know, the one I bought in Bendigo?) to pop on in Venice as I'm leaving the opera (eco printed with images of Australian flora, for the wow factor!) and a fashionable pair of trousers if I can find some that still fit me. I'm thinking a couple of pairs of snappy shoes (no, not Manolo Blahnik or the like - waaaay out of my pay scale!) and a lovely floral dressing gown for end-of-the-day lounging. If the hotel staff knock on the door, I'm going to floor them with my va-voom!
Oh, and I'm not going for the all-black-because-it-matches approach either - so ageing for the ageing skin (sound like a song doesn't it?).
After exhaustively auditioning my wardrobe, I have come to an impasse. Do I take the orange tulip shaped Ark raincoat (attractively lined with contrasting grey knit) or the aforementioned eco printed wool coat (remember the importance of the wow factor?!)? I mention the dilemma to Julie-Anne over coffee, fully expecting the wow coat to win the day. In the manner of King Solomon, she slowly lifts one garment in each hand, making the sacred pronouncement, "this one is lighter", and with a smaller weight handicap the not-quite-waterproof tulip coat surges past wow coat and wins by a length.
In shock I realized I have missed something vitally important in the packing stakes. Weight matters more than style!!!! Is the world mad??? I feverishly search for my ticket to find I have a 22kg bag limit (including the bag!!!) instead of 30kg if I had bought an upgrade and hadn't spent all my hard-earned on those delightful mock crocodile shoes with the crazy heels from the shop in Carlton.
With an overwhelming sense of grief and loss, I make the following cull:
OUT - All sense of style and originality, including wow coat.
IN - There is no IN unless I jettison my 12 pairs of undies and bulk toiletries (and there is no compromise on the 12 pairs either, ambience is seriously eroded when wet knickers slap my face whenever I visit those tiny bathrooms).
And here's to conformity, anonymity, being one of the pack! I'm ready to put on my cloak of invisibility, merge into the background, become a non-person so I can conform to the weight restrictions imposed by a cruel and unfeeling airline conglomerate who want to reduce me to an amoeba-like protoplasm with no substance or feeling.
And while I'm ranting, you need to read (when I write it!), Travel Advice I Should Have Taken #2 Wear Comfortable and Practical Shoes, you will be shocked!! Or maybe not.
Travel Advice I Should have Taken #1
Tips
Carole has a unique and always entertaining take on life, including travel. Perfect Traveller is delighted to have her on board so she can share her travel advice and suggestions with you, including her take on "Which Shoes to Pack and Why".
She is best known as a gifted and collected textile artist and I would encourage you to take a peek at Carole's Etsy shop WoolWoolRoad to see her original, colourful, soft and luscious scarves and cowls.
#Travelluggage
#PackingforTravel
#ToursofFlorence
#ToursofVenice
#ToursofRome
Carole Redlich loves clothes, fabric, shoes and is a dreamer but prefers to think of herself as a "creative". She has unconventional decision-making skills and a strong sense of the ridiculous as she shares her thinking on the outrageous, but practical advice meted out to the unwary traveller.
Share this story with your friends & family!